CLICK HERE TO HEAR THE PODCAST OF THIS BLOG Click here to download or listen to the show
If you are recovering from a sexual addiction, there is probably no question more popular than this one. A guy's sexual behaviors get found out, his life blows apart, others are hurt around him, he begins his recovery, and he starts to wonder "When will things get back to normal?" A spouse of a sexual addict will ask this question too.  Our spouse is affected by our sexual struggles and it shatters her world.  She gets overwhelmed with the truth of the situation and the peril her marriage is in.  She wants to know when things will get back to normal.  WHAT ARE YOU'RE REALLY SAYING? What most people mean when they wonder when they ask the question is:
"When will the pain go away?"
"When will I not have to think about sexual addiction anymore?"
"When will the consequences go away?
"When will we be able to put this behind us?"
"When will we all be healed from this?"
"When will my marriage be restored?"
"When can I go back to doing what I was doing?"
"When will I be free of sexual temptation?
"When will I have victory over this?"
That's a lot of possibilities isn't it?  I suppose the right question to ask for clarity is "What do you mean by 'normal'?" WHAT DO YOU MEAN BY "NORMAL"? Normal = The way things used to be That's a bad place to be.  .  Normal in that sense didn't work very well.  You used to be secretive about your sexual sin.  You used to hide, lie, and deceive.  You used to rationalize and minimize your sin.  You used to be a very unhealthy person, spouse, or parent because of your sexual sin. God doesn't want you to get back to that type of normal.  God want us away from that old lifestyle and false intimacy. Normal = I want the pain or consequences to go away Who doesn't want less pain?  Recovery hurts.  Suffering consequences hurts.  And if your spouse is the one who's sinned against you with his sexual sin, it's a different dimension of hurt.  But shortcutting the pain is not the best thing.  We have to properly address the pain, talk about it, get it out, bring it to God for healing, and use it as a stepping stone to grow in our relationship.  The sexual struggler needs to feel the pain and consequences that his sin has caused.  God can use it to drive home the seriousness of his actions and help him to be serious about recovery.  Pain can also help us cling to God and to others more deeply. Normal = I won't struggle with sexual temptation and sin anymore This is not ever going to happen.  We can't drive away temptations.  We can't ever be sinless.  What we can do is set up roadblocks to minimize triggers and temptations.  And we will always have our fleshly, old nature to contend with at times. We can make decisions to avoid certain places and people and to walk in God's ways.  Healing from sexual struggles does not mean it will never be an issue.  If we don't keep a recovery mindset we can always fall back into the bondage of sexual sin. Normal = My marriage will be restored This is not even a good goal of recovery.  You can work on your own behavior, but you cannot guarantee the behavior and decisions of your spouse.  Your spouse may go off the deep end.  Your spouse may decide to divorce you and take the kids.  You can't control these things.  God's perfect will is that a marriage be restored, but that doesn't always happen. OUR DEFINITION OF NORMAL IS PROBABLY NOT GOD'S God has a much higher goal for us in our sexuality.  Let's face it, we are the ones who have set a low standard for many years.  But God has a very high definition of normal.  God's big picture for you is healthy sexuality, healthy emotionally, healthy relationally, and healthy physically.  God wants you to strive for sexual purity and not settle for less than His best. One of the reasons He allowed you to go through this period of struggling was to help you glorify Him better.  You were on a very destructive path in your sexual bondage, and God is trying to bring you to the new norm. Healthy sexuality is very different.  When you start getting a taste of it, it feels good, but it's not something you've been used to.
To be free of masturbation and pornography
To be serving your spouse instead of serving your lustful desires
To have sex with your wife and not feel shame
To have open, honest friendships with other men
To be able to talk freely about your struggles
To renew your walk with God
To heal from your wounds
To connect emotionally with your spouse
This is what healthy sexuality looks like.  This is the new normal that God wants for us.  This is what God has designed you for and has been trying to bring you to all along. DON'T SHORTCUT YOUR HEALING In your sexual addiction recovery, God is taking you through a very important process of healing.  It hurts like heck, sure.  But you don't want to short change it.  You don't want to be LESS healed than God wants you to be. The best thing for you might be that you have to work on your recovery for another 6 months, year, 3 years.  It's not because you're a failure.  It's because God wants you to be healthy, and health takes time.   It took us a long time to get unhealthy.  It's not going away in 30 days or with a few intense counseling sessions. Let God have His way.  Let Him heal you fully.  Instead of asking the question, "When will I get back to normal?" ask the question "God, what is the new normal you want for me?"
And even better, make this declaration to God:  "God, I'm willing to do whatever it takes, spend whatever money is necessary, and take whatever time is needed for me to be healed and healthy.  Help me learn as much as I can during this process."
Now that's a big prayer! Thanks For Listening!
jeff@porntopurity.com Subscribe to Top Tips For Sexual Purity on I-Tunes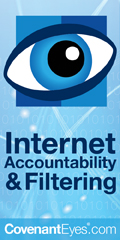 THE BEST ACCOUNTABILITY SOFTWARE We are proud to be affiliated with Covenant Eyes! They have allowed us to offer you a Free 30-Day trial of their software.  I my and Marsha's opinion, it's the best on the market.  They have great filtering software and accountability software. CLICK HERE for a free 30-day trial of Covenant Eyes, and type in the code PURITY when you check out. Take this important step and shore up your computer with some filtering and accountability.
Show Music from MusicAlley.com Show Theme – Derek K. Miller "Hotcake Syrup" Background – Beau Hall "Sugar Rush"