Pornography Statistics
GREAT LISTS PLACES YOU CAN FIND STATISTICS
Covenant Eyes Pornography Statistics
Tremendous list of resources from Covenant Eyes.  PDF file.
Porn Industry Statistics
From Shelley Lubben.com
National Coalition for Children and Families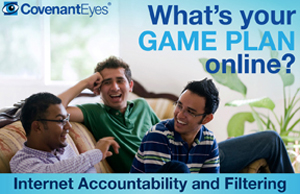 THE FOLLOWING STATISTICS COME FROM THE COVENANT EYES.COM WEBSITE (Link):
Two in five Internet users visited an adult site in August of 2005 (comScore Media Metrix).
---
The no. 1 search term used at search engine sites is "sex."
Users searched for "sex" more than other terms such as "games," "travel," "music," "jokes," "cars," "weather," "health" and "jobs" combined. "Pornography/porno/porn" was the fourth-most searched for subject. Also falling within the top 20 search terms were "nude" (including "nudes"), "xxx," "playboy," and "erotic stories" (including "erotica"). ("Alexa Research finds 'sex' popular on the web" Business Wire, February 14, 2001)
---
Florida Family Association's PornCrawler (a specialized software program) identified
20 U.S. companies that accounted for more than 70 percent of 297 million porn links on the Internet.
---
By the end of 2004, there were
420 million pages of pornography
, and it is believed that the majority of these websites are owned by less than 50 companies (LaRue, Jan. "Obscenity and the First Amendment." Summit on Pornography. Rayburn House Office Building. Room 2322. May 19, 2005).
---
The Internet pornography industry generates
$12 billion dollars in annual revenue
-more than the combined annual revenues of ABC, NBC, and CBS (Family Safe Media, January 10, 2006)
---
The largest group of viewers of Internet porn is children between ages 12 and 17
(Family Safe Media, December 15, 2005).
---
According to comScore Media Metrix, there were
63.4 million unique visitors to adult websites
in December of 2005, reaching 37.2% of the Internet audience.
---
According to comScore Media Metrix,
71.9 million people visited adult sites
in August 2005, reaching 42.7 percent of the Internet audience.
---
According to comScore Media Metrix, Internet users viewed over
15 billion pages of adult content
in August 2005.
---
According to comScore Media Metrix, Internet users spent an average of
14.6 minutes per day viewing adult content online
.
---
Commercial pornography sites:
- 74 percent display free teaser porn images on the homepage, often with porn banner ads.
- 66 percent did not include a warning of adult content.
- 11 percent included such a warning but did not have sexually explicit content on the homepage.
- 25 percent prevented users from exiting the site (mousetrapping).
- Only 3 percent required adult verification. (Child-Proofing on the World Wide Web: A Survey of Adult Webservers, 2001, Jurimetrics. National Research Council Report, 2002).
---
More than 32 million unique individuals visited a porn site
in Sept. of 2003. Nearly 22.8 million of them were male (71 percent), while 9.4 million were female (29 percent). (Nielsen/Net Ratings, Sept. 2003).
---
N2H2′s database contained
14 million identified pages of pornography
in 1998, so the growth to 260 million represents an almost
20-fold increase in just five years
(N2H2, 9/23/03).
---
The cybersex industry generates approximately
$1 billion annually
and is expected to grow to $5-7 billion over the next 5 years, barring unforeseen change The total porn industry estimate is from
$4 billion to $10 billion
(National Research Council Report, 2002).
---
The
two largest individual buyers of bandwidth
are U.S. firms in the adult online industry (National Research Council Report, 3-1, 2002).
---
40,000 expired domain names were
porn-napped
(National Research Council).
---
Pornographers
"disguise"
their sites with common brand names and misspellings designed to
"entrap"
people. (examples: ESPN and Disney). (Source-surveillance study, March 1999).
---
Pornography in many forms is invading people's homes and is available 24 hrs a day. In a short period of time the Internet has become the most exploited instrument of perversion known to man.
---
In 2002, of 1,351 pastors surveyed,
54% said they had viewed Internet pornography
within the last year, and
30% of these had visited within the last 30 days
. 51% of Pastors say Internet pornography is a possible temptation. 37% say it is a current struggle. 4 in 10 pastors have visited a porn website. (Christianity Today, Leadership survey, Dec 2001). Pastors.com (March 2002). Cited by www.ProvenMen.org.
---
In August 2000, Christianity Today conducted an exclusive survey of its readership-both laity and clergy-on the issue of Internet pornography ("Tangled in the worst of the web" Gardner , Christine J. Christianity Today, March 5, 2001)
- In August 1999, 11% of the calls received on Focus on the Family's Pastoral Care Line were about pastors and online porn. In August 2000, online porn worries prompted 20% of the calls. (It has risen well above 50% today.)
- 33 percent of clergy say they have visited a sexually explicit Web site.
- Of those who have visited sexually explicit Web sites, 53% say they have visited the sites a few times in the past year. 18% of clergy said they visited sexually explicit Web sites between "a couple of times a month" and "more than once a week."
- Among the clergy who use Internet porn, 30% do not talk to anyone about their behavior.
---
In 2001, a study by the Kaiser Family Foundation discovered among all online youth ages 15-17: (GenerationRx.com)
- 70% say they have accidentally stumbled across pornography online,
- with 9% saying this has happened very often,
- 14% somewhat often,
- and 47% not too often
---
The
average age of first exposure to Internet porn is 8
(Family Safe Media, December 15, 2005).
---
On November 18, 2004, experts were called to be witnesses before a U.S. Senate subcommittee on pornography. Here are some quotes from their statements (
obscenitycrimes.org
):
- "There are no studies and no data that indicate a benefit from pornography use. . . . The society is awash in pornography and so in fact the data are in. If pornography made us healthy, we would be healthy by now." (Dr. MaryAnne Layden)
- "It has always seemed self-evident that pornography is nothing more than a form of 'expression.' . . . Pornography is mere 'expression' only in the trivial sense that a fall from the Empire State building is a mere stumble-since it's hitting the ground that's fatal." (Dr. Jeffrey Satinover)
- ". . . modern science allows us to understand that the underlying nature of an addiction to pornography is chemically nearly identical to a heroin addiction" (Dr. Jeffrey Satinover)
- "Pornography triggers a myriad of endogenous, internal, natural drugs that mimic the 'high' from a street drug. Addiction to pornography is addiction to what I dub erototoxins-mind altering drugs produced by the viewer's own brain." (Dr. Judith Reisman)
---
In August 2006, a survey reported
50% of all Christian men and 20% of all Christian women are addicted to pornography
. 60% of the women who answered the survey admitted to having significant struggles with lust; 40% admitted to being involved in sexual sin in the past year (reported on Marketwire.com, 2006)
---
In 2003, "Today's Christian Woman" found that
one in six women (17%), including Christians, struggles with pornography addiction.